Aesthetic Cocktails Stimulants
An innovative aesthetic medicine treatment
It consists of a series of bio-stimulating formulations (cocktails) based on hyaluronic acid, mineral salts, trace elements, and vitamins.

These products help to increase skin elasticity and effectively combat skin aging and localized adiposity without resorting to surgical methods.

Advanced cosmetic combinations, such as biorevitalization, enable non-invasive lifting and deep hydration of the skin.

Biorevitalization is a medico-aesthetic treatment that restores elasticity and firmness to the skin tissues using formulations based on hyaluronic acid, mineral salts, trace elements, and vitamins. This treatment blocks the aging process by stimulating the production of collagen, elastin, and hyaluronic acid, acting as an antioxidant and deeply hydrating the skin.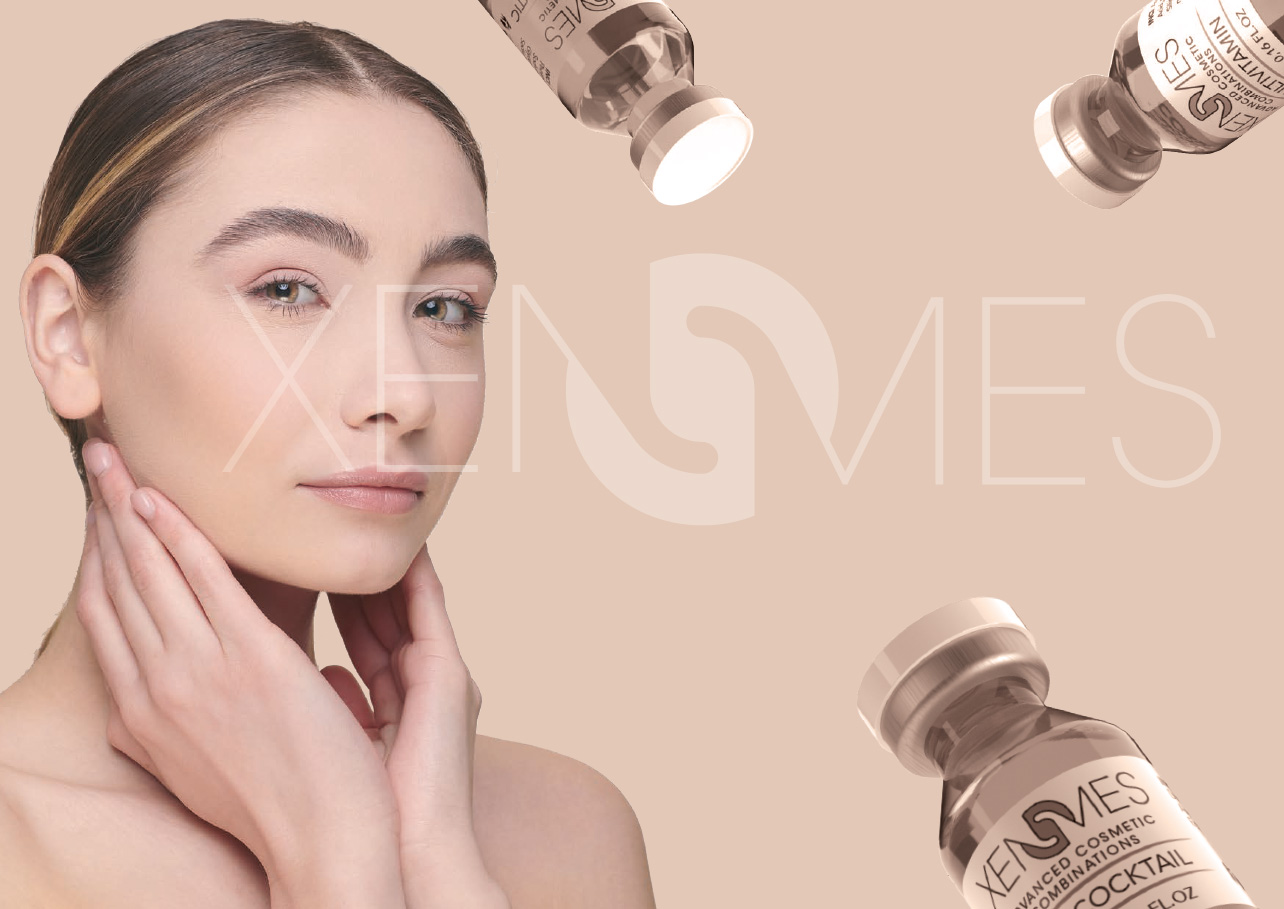 One problem, one cocktail!
The combinations are formulated according to the problem to be treated, the area, and the patient's conditions. They are safe and effective due to the careful selection of the most suitable ingredients.

The treatment consists of 8 to 15 sessions lasting 15 to 20 minutes each, with visible results lasting for 6 months. The active ingredients are biocompatible and absorbable, making the treatment quick, painless, and with no significant side effects. These 7 cosmetic products are intended for individuals who want to improve the appearance of their skin, prevent aging, and hair loss.