Centrifugeuse PRP Medifuge CGF
This CE certified medical device IIb professional centrifuge is designed for a wide range of applications, in particular platelet concentrate, platelet-rich plasma, growth factors and fibrin. Its motor can go up to 6500 RPM.
CE Certification
Delivery all over Europe
Free shipping for orders over 150€ HT
Volume discount
Tax included
 Last items in stock
Centrifugeuse MEDIFUGE CGF
By increasing the centrifugation speed, it allows the isolation of a larger quantity of fibrin, denser and richer in growth factors. It is a very efficient blood phase separator.
This centrifuge allows to use up to 8 tubes of 9ml for the creation of PRP (Platelet Rich Plasma) and for the creation of fibrin, called CGF (Concentrate Growth Factors).
The antistatic device is composed of a self-ventilating rotor system, preventing heat exposure, protecting the blood sample.
Moreover, the supports of these tubes and the rotor are easily sterilized in the autoclave at 135°.
It allows an easy extraction and cleaning.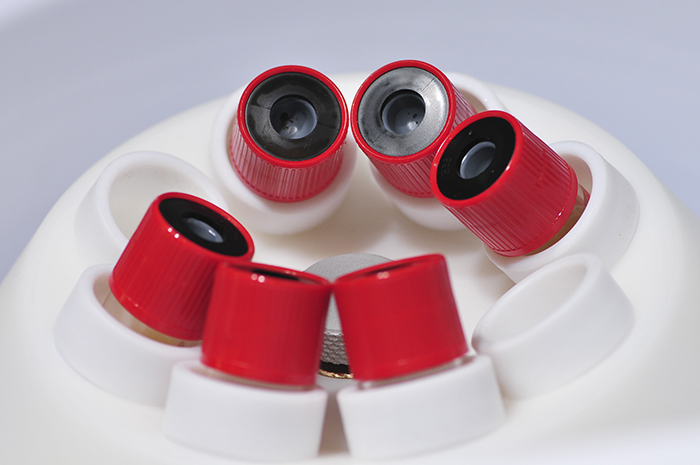 The microprocessor control maintains a constant speed throughout the centrifugation process.
The centrifuge is certified with the CE class IIb marking, meeting the medical device standard as required by the regulations.


Caractéristiques techniques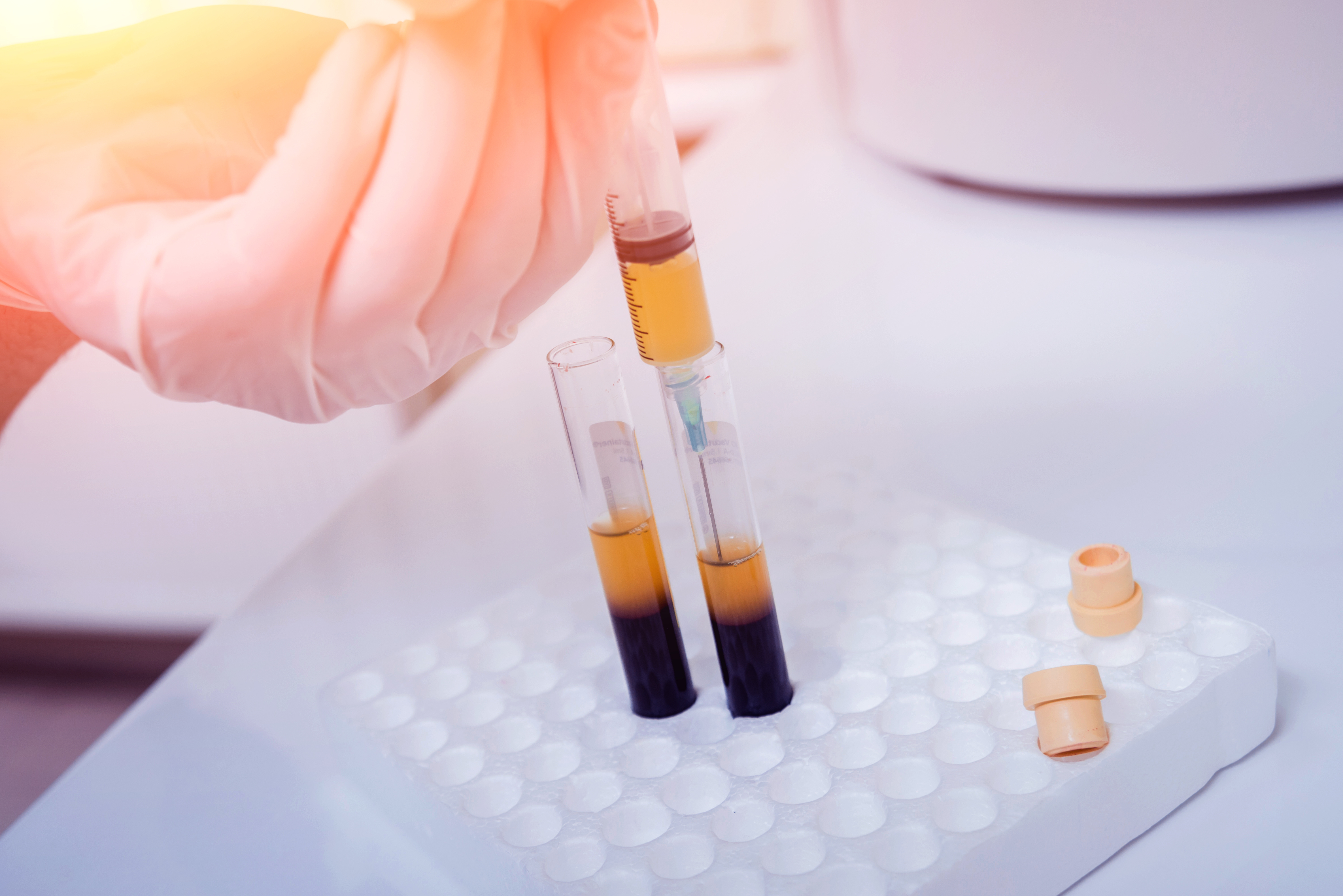 Power source: 230V+/-10% | 50/60 Hz 100-115V 50/ 60 Hz
Nominal power consumption: 120 VA
Weight: 9.4 kg
Dimensions : WxDxH : cm 28x32x24
LED display
Motor : DC 24 V 6500 rpm
Tube holder is made of teflon
Decontamination cycle by reflected UVC light: constant speed of 1000 rpm for 5 minutes.
The noise level, in accordance with the regulations, does not exceed 57dBa.
No maintenance is required on the electronic motor and the internal parts of the Medifuge device.
The centrifuge is often used in orthopedic, maxillofacial, oral, cosmetic and neurosurgery.
However, it is also used in other medical specialties such as ophthalmology, dermatology, gynecology and sports medicine in general.
Transport costs are free of charge starting from 150€ HT of purchase.