Fortified nitrile gloves box of 100 (Latex Free)
Prpfirst provides disposable blue fortified nitrile gloves, sold in 100 units and latex-free. They will be useful for your PRP interventions. STANDARD EN455 Standard tested : EN1186 and EN374. 
CE Certification
Delivery all over Europe
Free shipping for orders over 150€ HT
Volume discount
An antimicrobial material
Nitrile is produced from a sequence of synthetic monomers. It is an ideal option in case of allergy or against contamination by microbes such as bacteria and moulds. 
This material has properties that are close to those of rubber, while providing a soft appearance with a sensitivity equivalent to latex. 
Indeed, our gloves offer high levels of tear resistance and are very effective over time. Moreover, they allow for high-precision work that adapts perfectly to each person's hand.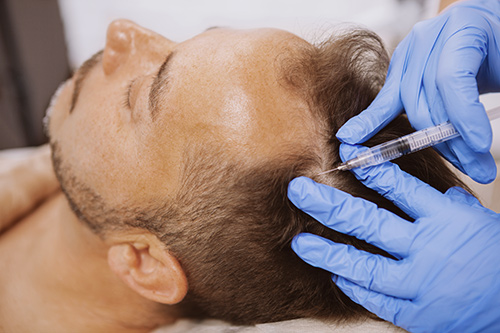 Disposable nitrile gloves are qualified as "medical grade". This statement is justified because they retain their antimicrobial performance throughout their lifetime.
In fact, antimicrobial protection does not wear out. 
We offer 3 different sizes of gloves, they are available in S, M and L 
Transport costs are free of charge starting from 150€ HT of purchase.